Share
Thank you for taking time to read my list of the places in the USA you must see in your 20s. Enjoy!
The time in your twenties should be used to have fun, make mistakes, and live your life to the fullest, and that includes traveling as much as you can. It may sound extremely cliche, but it's just the facts. There are so many great cities just within the US that are great for a long weekend getaway. Whether you are looking to hike, eat, and/or drink, these are the 15 places you must see in the USA in your 20s.
---
1

Austin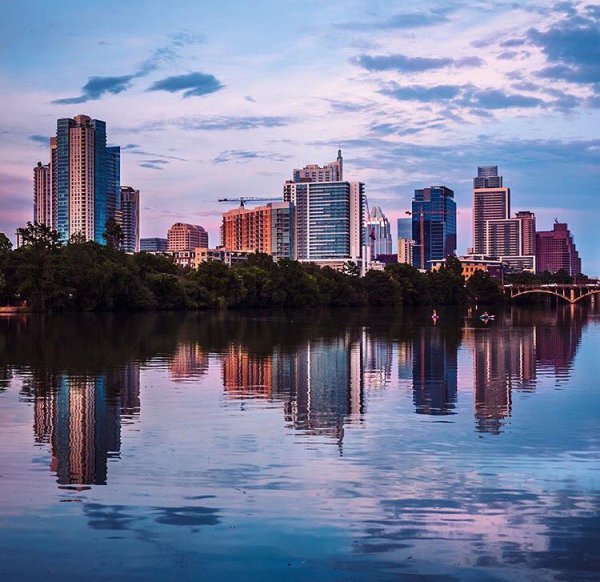 Home of the foodies and the partiers, this spot is amazing for a 3 day weekend of debauchery and why it is one the places in the USA you must visit in your 20s. Austin is known for its tacos, bbq, breweries, distilleries, and more. Spend your Friday night down on the Dirty 6th (6th street) where they close down the streets and let you millennials roam. I recommend doing a bar scavenger hunt, checking out The Blind Pig for some rooftop games, grabbing late night pizza at TPerry's, and dancing your face off at Maggie Maes. There is an endless number of bars to discover. Spend the day down in South Congress. where there's amazing shopping, great instagram photo opps, and good foodie spots. Spend your Saturday night down on Rainey Street. This historical area turned a street full of homes into a street full of bars. When you feel like some late night munchies, pop over to the plethora of food trucks stationed throughout the street. Make sure to hit some iconic restaurant landmarks such as WhataBurger, Stubbs, and Magnolia Cafe. Austin definitely says WhataBurger competes with In N Out. I will let you decide. For some arts and culture, stroll around Zilker Park, indulge yourself in one of the Barton Springs, be a graffiti artist at the Graffiti Park, and check out The Elephant Room, an underground Blues Club. Come to Austin with an empty stomach, and leave with the best hangover you've ever experienced!
---
2

San Francisco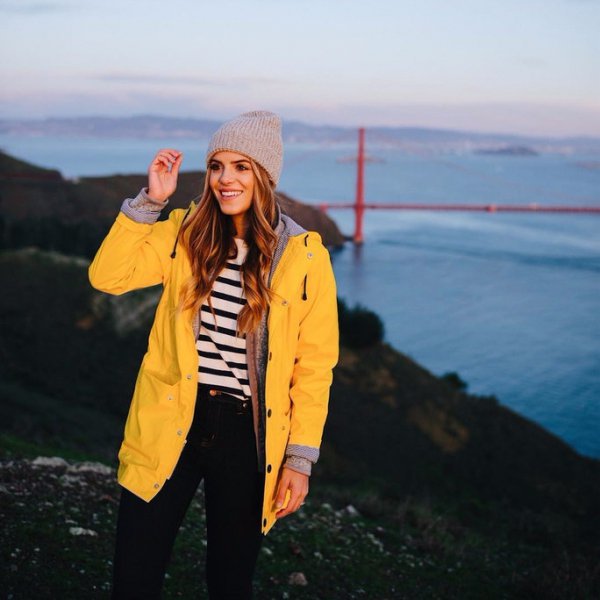 San Fran is one of my favorite places to visit in the US. I go too often probably, but since it's a quick 45 minute flight from LA, you'll find me sipping cocktails throughout this 7x7 mile city. San Fran is a place with so many neighborhoods that it caters to every type of person. The Marina District is one of the best locations for bars and restaurants. Every venue is unique and authentic creating a signature vibe that takes you away. Downtown San Francisco is amazing for shopping. Every person needs to take a picture of the Golden Gate Bridge and drive over it. It's worth it, I promise! There are amazing tour quad runners that have a Siri and google maps inside that guides you throughout San Francisco. It's one of the best tourist attractions and covers all your bases such as the Ghirardelli Chocolate Factory, Lombard Street, Fisherman's Wharf, Chinatown, and more. San Francisco is full of amazing history, culture, food, and landmarks, so make sure to really take your time and bring your walking shoes!
---
3

Seattle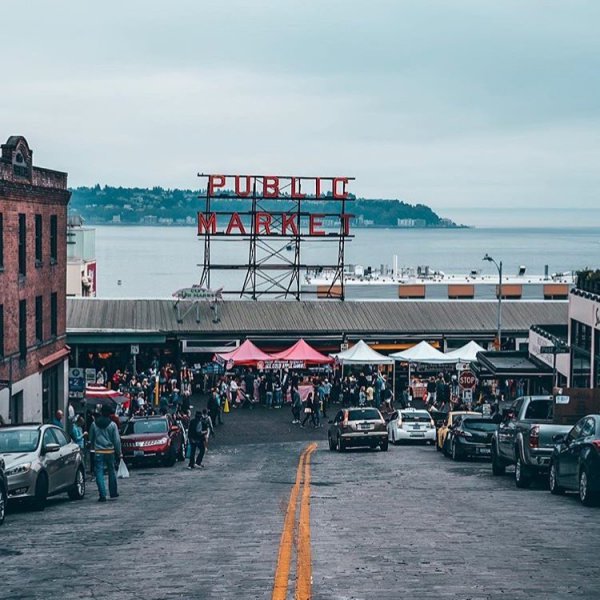 Seattle, home of the original Starbucks. For the person that absolutely loves warm weather, this may not be the spot for you. Seattle is known for its clouds and its rain, but it is beautiful. Seattle is a city catered to the laid back vibes. Some must see places are Pike Place Market, the Space Needle, the original Starbucks, Pop Culture Museum, Gum Alley, and if it's the right season, a Seahawks game.
---
4

Portland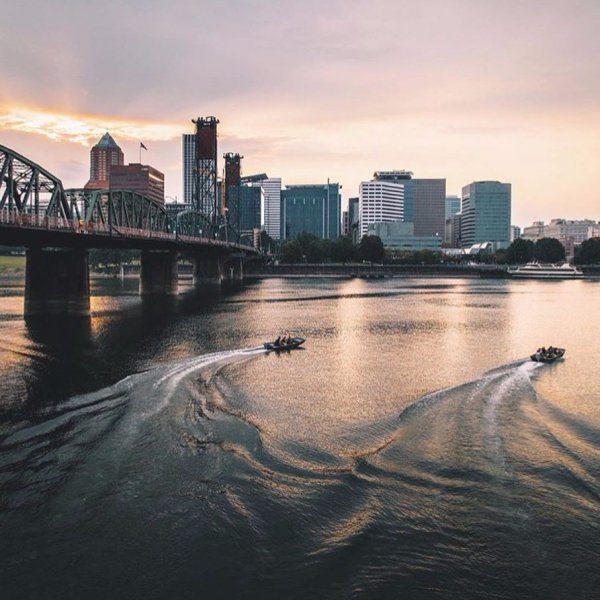 Portland is this beautiful home to what we could call "hippie-esque" people. It is such a good-natured, laid back, beautiful vibes, type of place. Spend your Saturday at the Portland Saturday Market, buying unique jewelry, cool antiques, and great home additions; just be prepared to bring back an extra suitcase. Spend your nights in the Pearl District. This trendy neighborhood is one of 2017's biggest hot spots and plans to make it through to 2018. It has some of the hottest bars and restaurants on the map right now. Make sure to check out VooDoo donuts to cure your hangover. Portland is making the way in the donut craze and this original spot is something your Instagram feed can't live with out. Drive down St. Johns Bridge to take some photos of breathtaking views, or check out one of the many garden sanctuaries. Spend a Sunday afternoon walking Alberta Street. The colorful murals make for a perfect example of Portland's art culture.
---
5

New York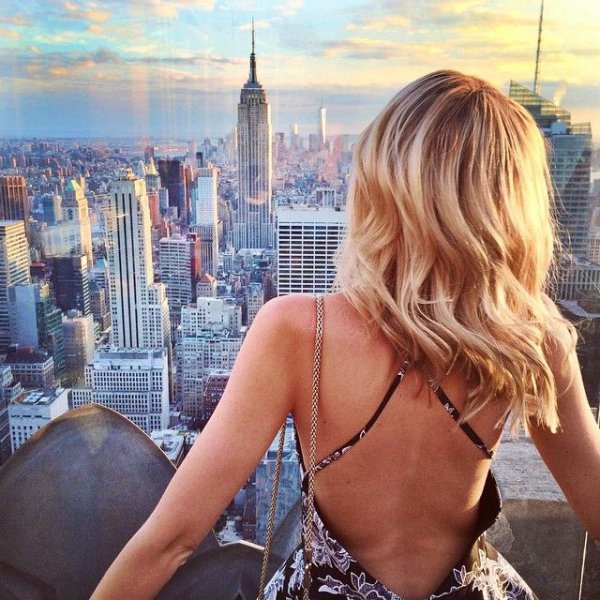 One of the US' most vivacious cities, everyone must hit New York at least once in their life. During the Holidays, the snowfall is beautiful, the Christmas lights are stunning, and the Broadway plays are in full swing. You will feel like you're in a Lifetime movie. The summers are hot, but go during the fall or springtime and it is the perfect weather. New York is great whether you are going with family or friends. There are so many activities and sights to see such as The World Trade Center Memorial, The Statue of Liberty, Times Square, Madison Square Garden and more. The city never sleeps so make sure to grab a slice of signature New York Pizza after a night out on the town and enjoy it in the middle of New York at 4 am. This is the place you'll need a vacation from your vacation, but it's totally worth it!
---
6

Atlanta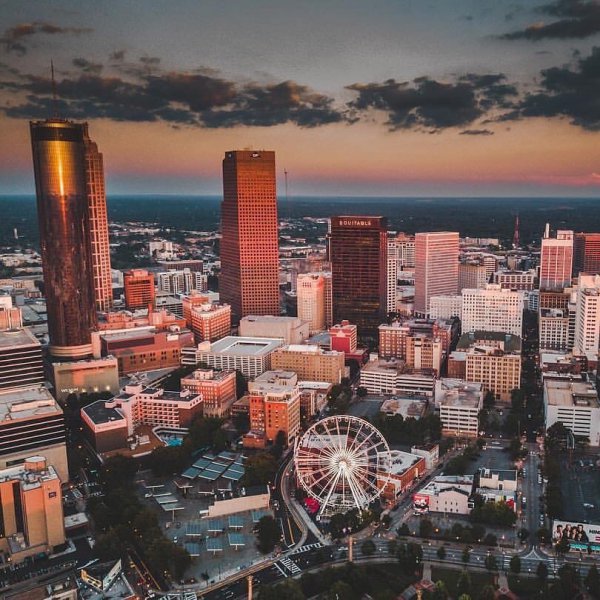 Atlanta, home of Coca Cola. With a large variety of your favorite Netflix shows filming out here, you're bound to run into some of your cast favorites in Downtown Atlanta. Whether your friends are the touristy type, or you are just looking to spend your nights partying and your days sleeping, Atlanta has everything you need. Spend your days at the Georgia Aquarium, Atlanta Botanical Gardens, the Swan House, or Centennial Olympic Park. Try to catch a show at the Fox Theater. The architecture of this place is jaw dropping. If the timing's right, head over to the brand new Atlanta Stadium for a Falcons game. You can't leave Atlanta without getting down on some Southern Food. Downtown Atlanta offers some amazing underground speakeasies, and a wide range of hot spot eateries.
---
7

Nashville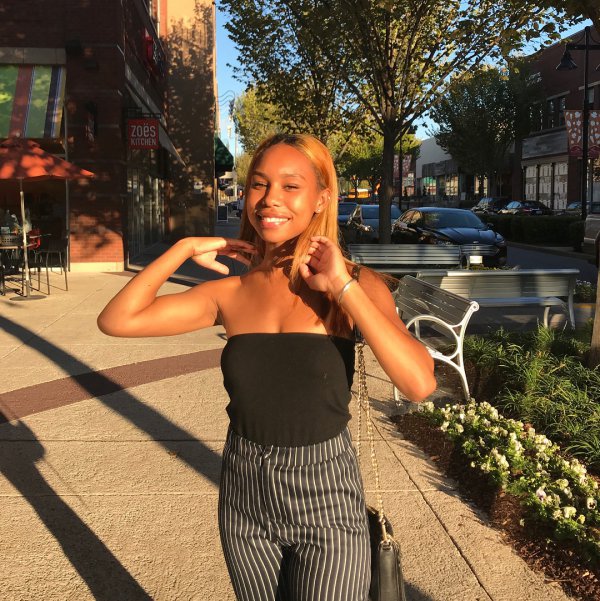 Nashville is definitely one of the best places to visit in the US. This is an amazing place whether you're throwing a birthday getaway, bachelorette party, or impromptu spontaneous weekend trip. Home to the Country Life, now turned Rock and Country, there are so many amazing historical music spots to visit for the tourist type. There is the Country Music Hall of Fame, Grand Ole Opry, of course Nashville's very own Blue Bird Cafe, RCA Studio B Museum, and more; the music culture is just epic here from history to present. Downtown Nashville is where it's at for the party scene. Whether you want to experience this on foot, horse and carriage, or a roofless party bus, you need to get down to Downtown. The bar scene is explosive, with some of the top mixologists of the years at your local bars, and some of your TV chef favorites launching amazing delicatessens.
---
8

Denver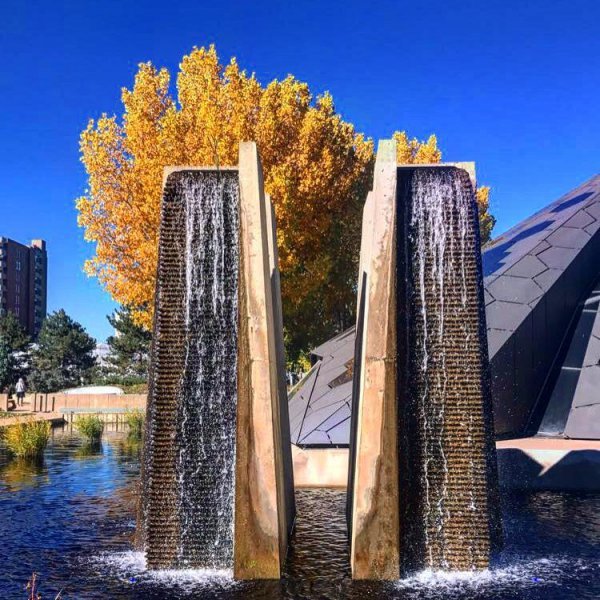 I like to describe Denver as a smaller Chicago. It has amazing neighborhoods surrounding its small, but pristine downtown. When in Denver, it's all about the happy hour! There are so many great food spots, but some of the best are your "foodie villages". Places such as Grand Central Market, Union Station, or Avanti offer multiple food and drink pop up spots all in one gorgeous venue. They take famous food trucks, or fresh idea pop ups, and rotate them in and out of these buildings. Cherry Creek is a great spot to shop. With a variety of boutiques and a great mall, this is where you want to go to bring home a new wardrobe. If you time it right, check out Coors Field and hit a Rockies Game! Denver has beautiful hiking trails. If you are looking for something close, head over to Lookout Mountain in Denver. Whether you are going for the music, or yoga, or to walk some stairs, Red Rocks is an absolute must see.
---
9

Moab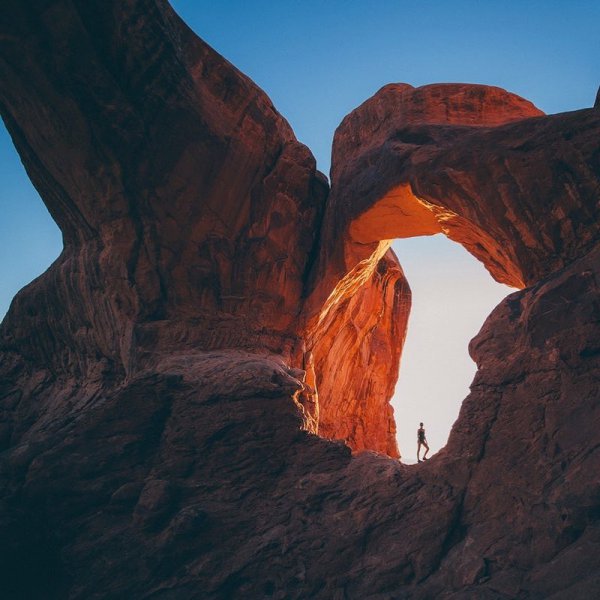 Moab is a one stop shop for adventure. Located on the southern edge of Grand County in eastern Utah, visitors come here for the national parks and rock formations. This is the go-to spot for the adventurous and outdoorsy type. These sandstone landscapes and rock formations are some of the most beautiful landmarks our Earth has created. Moab can be found in multiple old western films, but I recommend you spending a night under the stars, going on a jeep safari, or backpacking through these beautiful large stones.
---
10

Los Angeles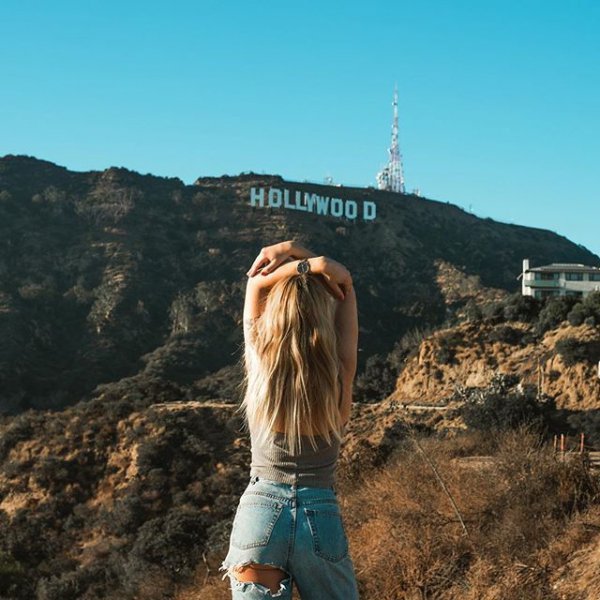 Oh Los Angeles, this big beautiful city. Most people transplant here for good to make their dreams come true and enjoy the weather, but if you are looking just to experience Los Angeles for a brief period of time, I am going to provide you with some of the main go to spots! If you are a music lover, you must go check out The Greek, The Forum, or The Hollywood Bowl. For hiking, head over to Runyon, or Fryman canyon. Malibu has amazing hikes as well with beautiful hidden waterfall treasures. Santa Monica Pier is a must-see. You can skip over Hollywood and Highland unless you are really looking for the tourist feels, but instead I would say hop on the TMZ or Hollywood Tour Bus and check out all the celebrity hot spots. Head down to the Venice Boardwalk just to say you did it, but then really go to Abbott Kinney where all the hot foodie spots and shopping is at. Here's the deal about LA though, plan to be in traffic ALL THE TIME. Other than that, it's a great adventure.
---
11

Yosemite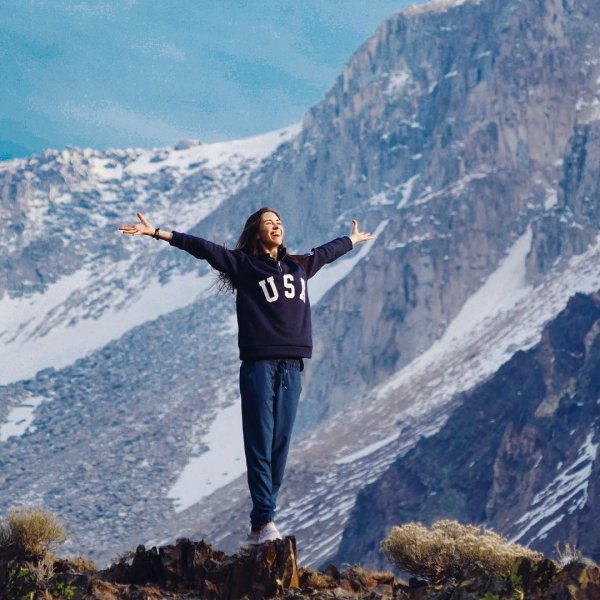 This National Park is stunning. Whether you are an avid camper, or new to hiking, Yosemite caters to all. It offers a variety of adventurous actives such as rock climbing, horseback riding, fishing, biking, backpacking, and of course, no matter what type of adventure you are going for, take a look at the beautiful stars at night. It's a sight you won't forget.
---
12

New Orleans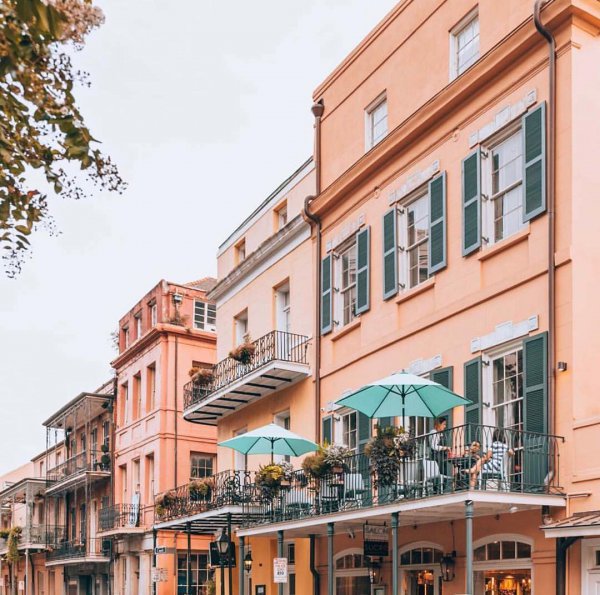 New Orleans isn't just about Mardi Gras, it actually is full of amazing history and architecture. They have some amazing tourist attractions such as a swamp boat adventures and plantations, the National WWII Museum, Blaine Kern's Mardi Gras Museum, the Hermann-Grima House, and the St. Louis Cathedral. For some go-to spots to check out, head down to Jackson Square or spend the day at the Market on Frenchmen Street. New Orleans is home of blues and jazz. Plan to check out The Spotted Cat and multiple other clubs to fill your soul with some of the best music around. Of course, you can't do New Orleans without hitting Bourbon Street. This all night party place will leave you feeling alive. The recovery on the other hand, well you may need some extra aspirin.
---
13

Chicago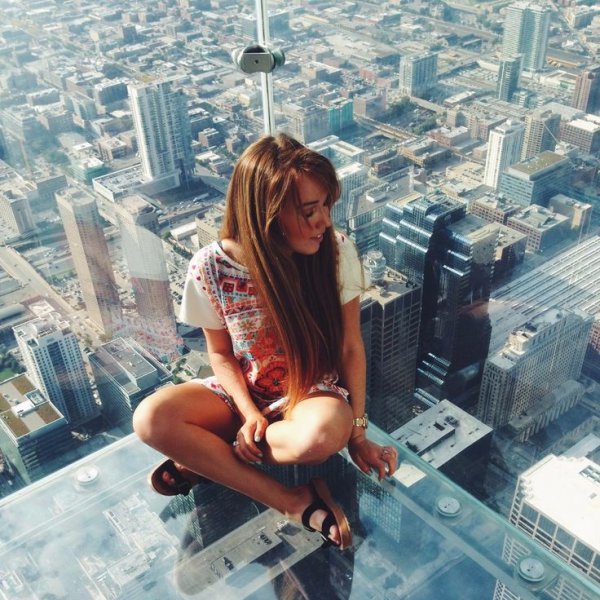 Chicago can be described as New York and Los Angeles having a baby. Chicago is one of my favorite cities in the US. There are so many attractions, so many beautiful spots, and so many great restaurants. Navy Pier offers one of the largest Ferris wheels in the US, and great boat tours around the lake. Millennium Park is home of historic walking areas, and then there's Cloud Gate, the infamous Bean, the Art Institute of Chicago, Wrigley Field and more. Fun fact: Chicago has some amazing history. One random adventure you should try is the Chicago Crime and Mob Bus Tour.
---
14

Las Vegas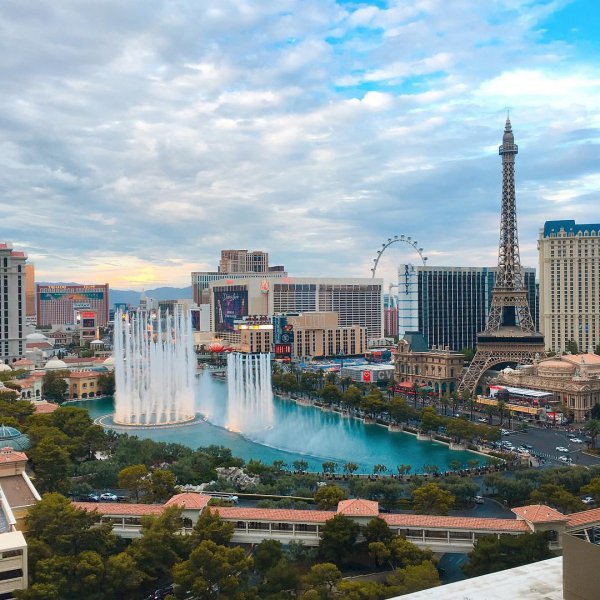 Viva Las Vegas! This city is home to the non stop party. I recommend just a quick weekend trip out here. With amazing headliners such as The Chainsmokers, Kygo, Martin Garrix, and more, Vegas is the hot spot for music and dancing. Check out any one of the great shows such as Britney Spears, Backstreet Boys, and more. You don't think too much about food when out in Vegas, but with top chefs such as Tom Colicchio who was the head judge on Bravo's Top Chef, Pierre Gagnaire, and more, you may just want to spend an entire day eating your way through Vegas. Make sure to stop at one of the newer neighborhoods of Las Vegas, the Downtown Arts District. Full of amazing murals and food trucks turned pop up restaurants, this is definitely one of the newer scenes of Vegas to head to.
---
15

Miami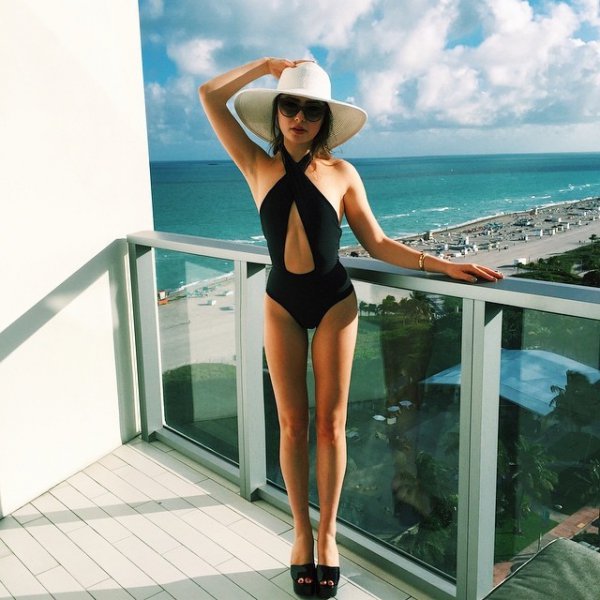 Why visit Miami? Two words: eye candy. Miami's geographical proximity to the islands of the Caribbean, Latin America, and beyond makes it home to the rarefied: those glorious human specimens who've won the genetic lottery. Add to that the mind-blowing culture experience walking down any street in downtown, South Beach, Wynwood Arts, Brickell, or Fort Lauderdale at any time of day or night, and there are miles of open white sand beaches accessible all year long. Feel free to people watch in a porthole to every exotic culture you can imagine with kitschy, colorful, Art Deco architecture you'd be hard pressed to see anywhere else, easy access to the Florida Keys and some of the world's best fishing. The food in Miami is as varied and sexy delicious as its inhabitants. With off season pricing, it can also be very cheap. For the price of two days in Portland during the fall, you can do a full week in Miami during the summer. The entertainment is non stop and thriving. Come for tropic beach days morphing into steamy nights of amazing dining, sporting, and dancing in the non stop party that is South Florida. Bring a bikini and a smile and you're already over dressed.
More